Connect with the world's smartest
AI on WhatsApp!
Chat about anything, create and edit images, get the news & more with the world's most advanced chatbot on your favorite messaging app.
Instant Messaging Made Easy
Easily message our bot anytime. Continue previous conversations or start new ones.
Search & Share Past Conversations
Easily search through past conversations with ease and share with friends.
Power Commands
Use special commands to create/edit images, videos and stay up-to-date on the news.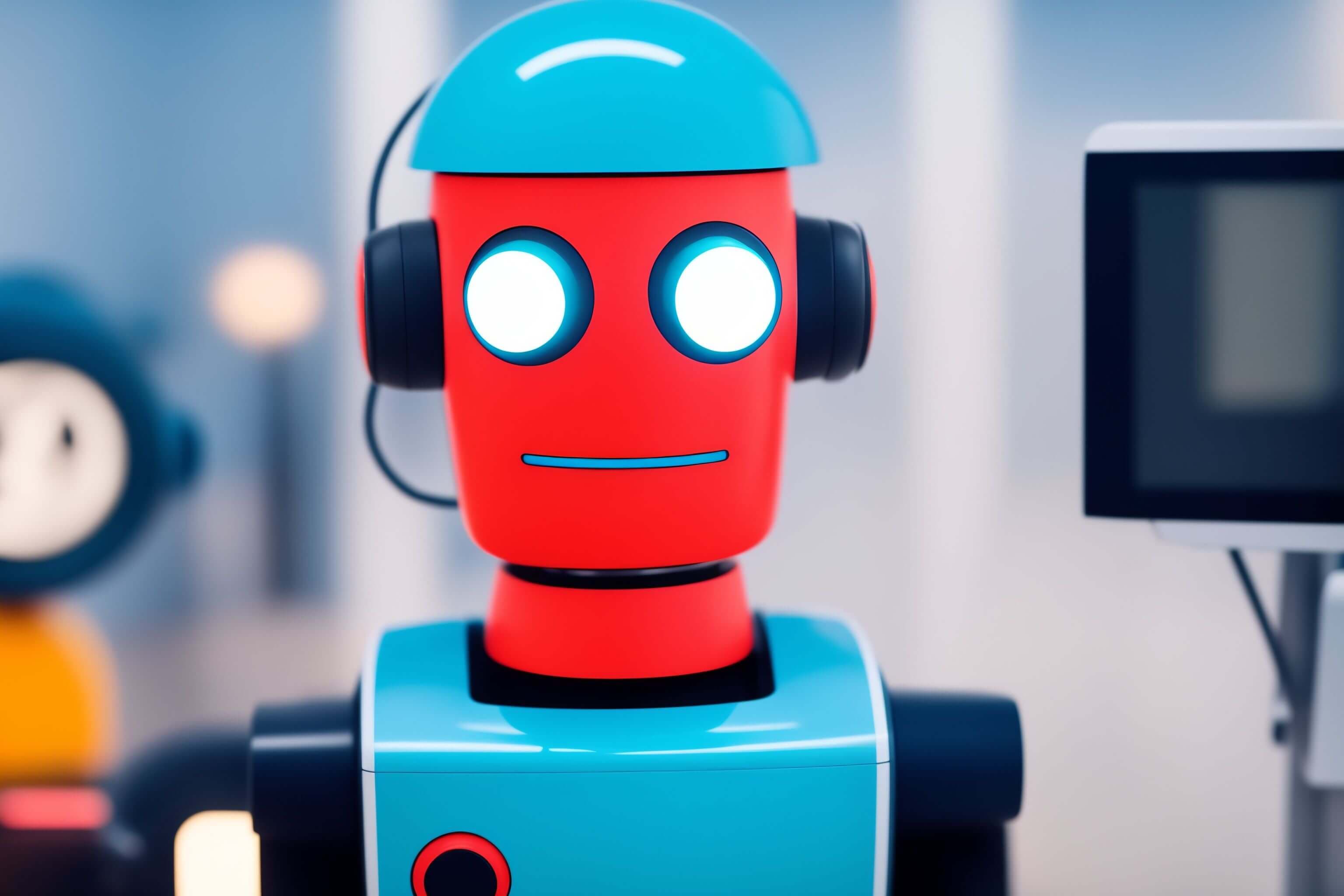 An AI Assistant in your Phone
You've probably spent some time playing around with ChatGPT and have been amazed by its capabilities. With GPT Hotline, you can access those same capabilities in a platform that you already use and love...WhatsApp!
The world's most powerful AI at your fingertips

No need to rely on flaky apps

Use it on the best messaging platform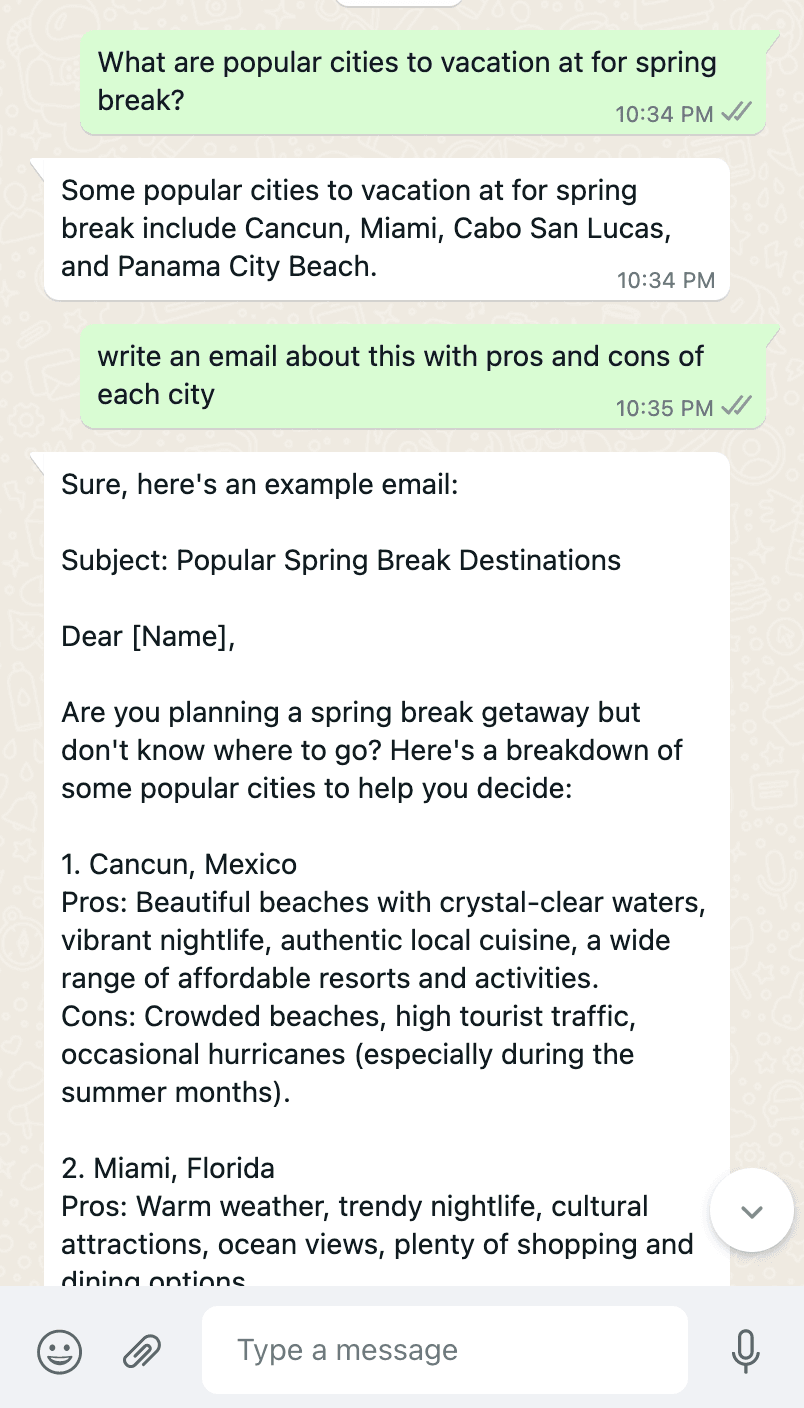 Just text me that s***!
By putting the power of GPT-3 in a WhatsApp number you can easily interact with it in much more powerful ways. Instantly open up your WhatsApp thread if you have a question and ask or pick up where you left off before. Your chat history is all there and you can easily share them with friends.
Effortlessly message the AI

Preserve your chat message history

Forward and share answers easily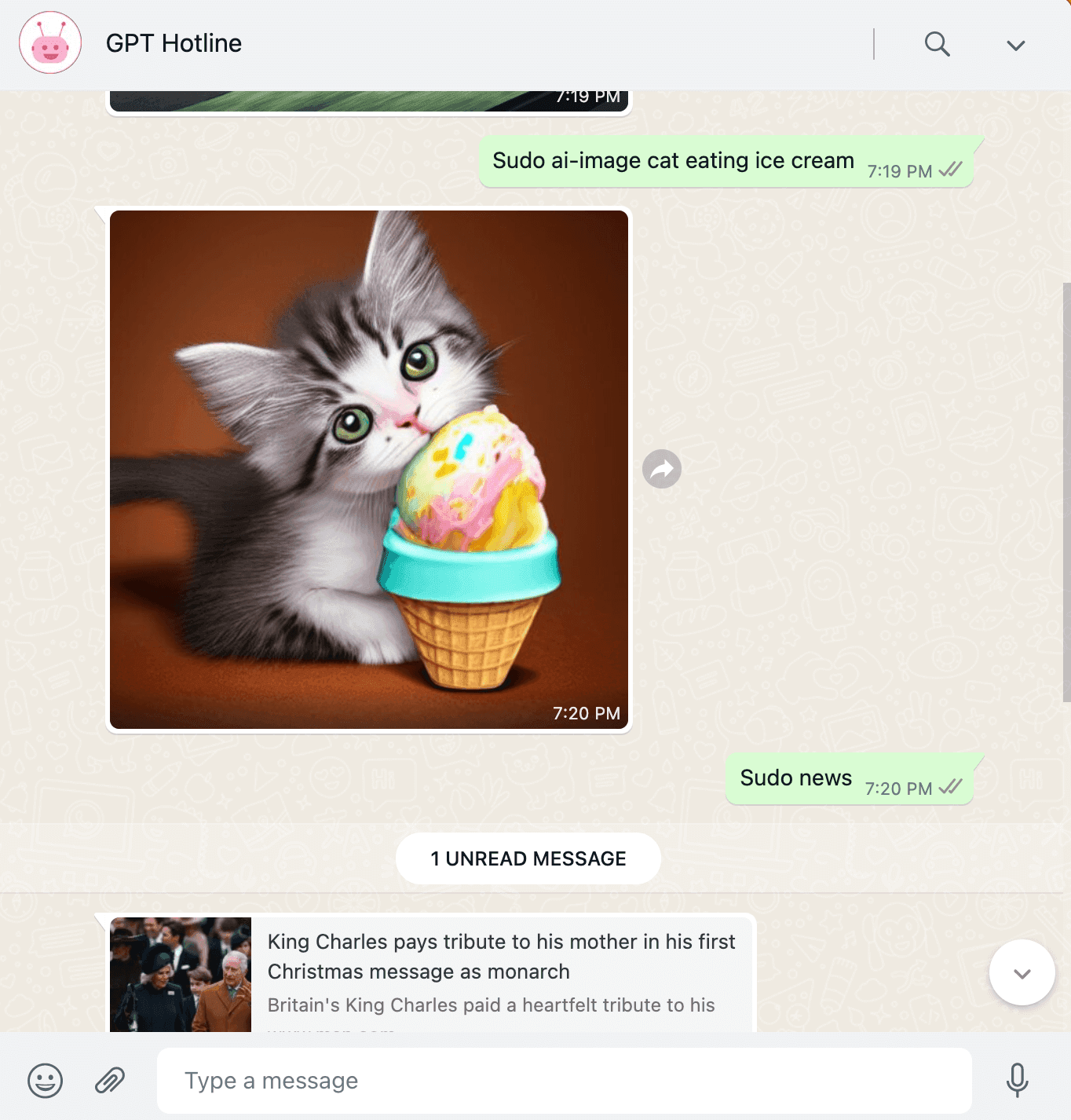 Power Commands
You can use power commands to reset your conversation, get AI generated or real images, search for videos, stay up to date on the latest news and more!
Easily Reset Your Conversation

Get Real or AI Generated Images + Videos

Get the latest news based on your interests
Edit Images
Send any image with instructions on how to edit it and get a reply with the edited image!
Have fun changing up images

Easily forward images to the bot and back

Try out different filters and effects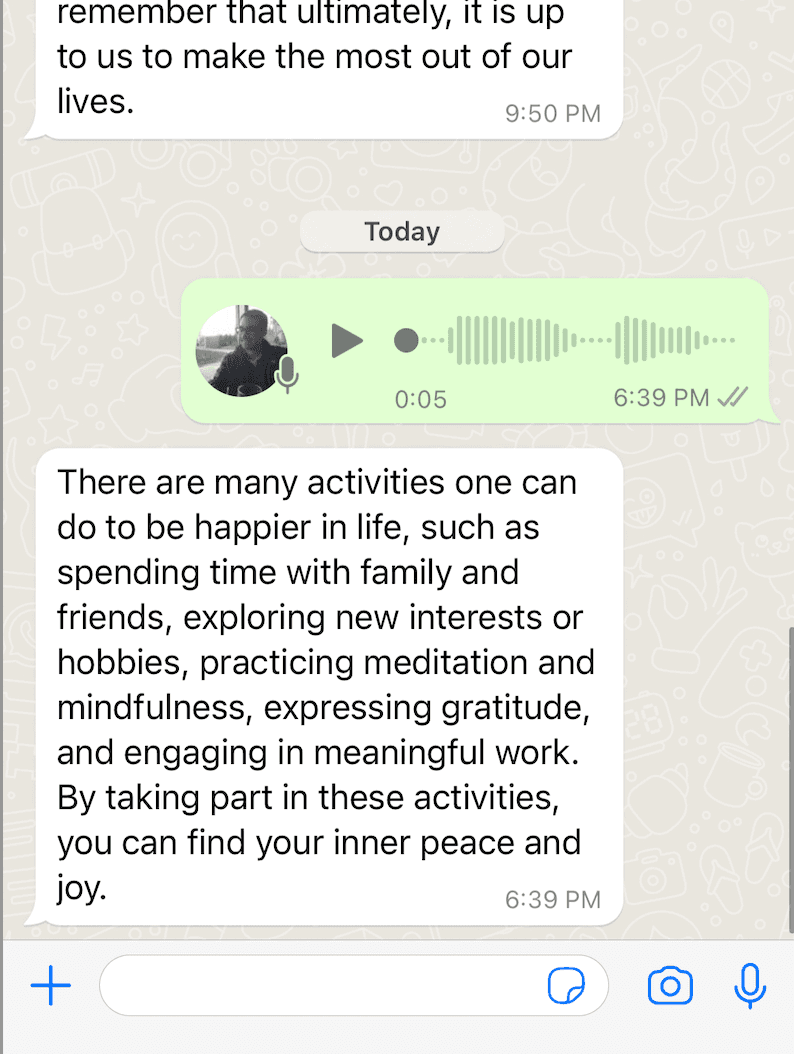 Just Talk to Me!
You can use our Speech To Text functionality to send voice messages (only supported in English currently) to GPT and it will respond!
No need to text

Quickly send voice messages

Develop a more personal connection with the AI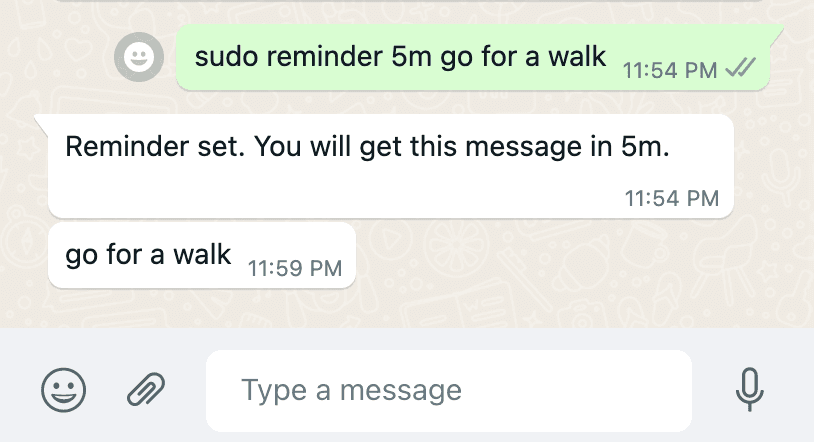 Set A Reminder
Set a reminder for yourself and get a message when the time comes!
Easily set reminders up to 24 hours in advance

Ideal for tasks that you need to remember to do

Get a message when the time comes
How it Works
Step 1
Sign up for the GPT Pro Plan
Step 2
Register your phone number
Step 3
Start texting your AI assistant!
Get GPT Hotline Now
Use the code PHSALE to get 20% off the pro plan for the first month. Cancel anytime from your Subscription Portal if you don't like it.